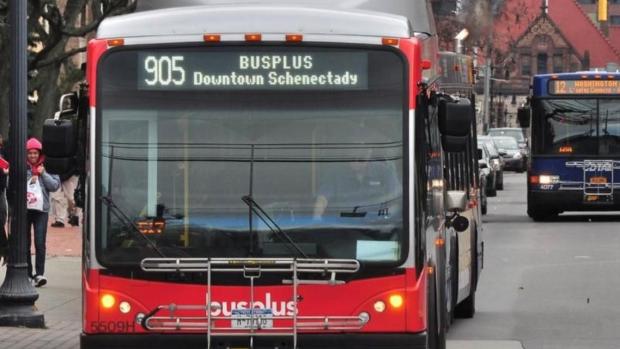 September 07, 2023
Community Feedback is Needed to explore Mobility Options
ALBANY, NY (September 7, 2023) The Capital District Transportation Authority has started work on a Transit Development Plan (TDP). The TDP is a strategic blueprint that outlines the future vision and goals for enhancing and expanding public transportation services within CDTA's service network. This forward-looking plan will pave the way for the next several years and look for ways to provide a more efficient experience for our community.
Customers and members of the community can go to go to http://www.cdta-tdp.com for the latest information regarding the TDP. CDTA is committed to keeping customers, stakeholders, and community members informed and engaged with the TDP. When completed, the TDP will outline CDTA's vision for improving and expanding service over the next several years, with a focus on meeting the needs of our customers and community.
Currently, community members are encouraged to go to the site to take a survey. We want to hear from everyday riders, part-time riders, or community members who don't ride. It will take less than 10 minutes to complete and will be available through October.  We invite you to browse the site to receive accurate, timely, and comprehensive information related to the TDP. Community meetings to receive input from the public will soon be scheduled, and information for those will be posted on the website.
Save the Date: Public Meetings
The first public meetings are scheduled at the following locations:
Albany Library Washington Avenue Branch
Date: Monday, September 18, 2023
Time: 6:30 PM - 7:30 PM
Address: 161 Washington Avenue, Albany, NY 12210
Schenectady County Public Library
Date: Tuesday, September 19, 2023
Time: 6:30 PM - 7:30 PM
Address: 99 Clinton St, Schenectady, NY 12305
Rensselaer Public Library
Date: Wednesday, September 20, 2023
Time: 5:30 PM - 6:30 PM
Address: 676 East Street, Rensselaer, NY 12144
Virtual Meeting via Zoom
Virtual Via Zoom
Date: Tuesday, September 26, 2023
Time: 6:00 PM - 7:00 PM
Register on the project website to join.