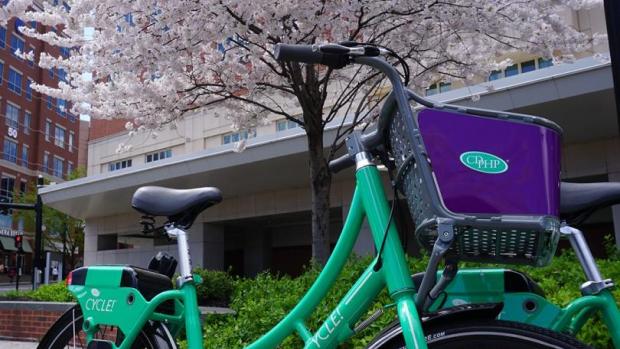 September 01, 2023
CDTA and CDPHP are excited to announce that upgraded CDPHP Cycle! pedal bikes are hitting the streets 
ALBANY, NY (September 1, 2023) CDTA and CDPHP are excited to announce that upgraded CDPHP Cycle! pedal bikes will join electric bikes (e-bikes) on the streets of the greater Capital Region on Friday, September 1, just in time for what looks to be a beautiful Labor Day weekend!
CDPHP Cycle! is deeply appreciative of our loyal members' patience as we worked through some unforeseen challenges and delays this season. The program will remain operational for as long as possible this year, weather permitting.
To get started with either pedal or e-bikes, download the upgraded CDPHP Cycle! app on the App Store or Google Play. You can also visit www.cdphpcycle.org for more information on pricing and membership options.
###
About CDPHP®  
Established in 1984, CDPHP is a physician-founded, member-focused and community-based not-for-profit health plan that offers high-quality affordable health insurance plans to members in 36 counties throughout New York. CDPHP is also on Facebook, Twitter, LinkedIn, and Instagram.  
About CDTA
CDTA is the premier mobility provider in the Capital Region, providing local, express, commuter and bus rapid transit services across its five-county service area. CDTA also operates the regional bike-share program, CDPHP Cycle! CDTA owns and operates the Rensselaer Rail and Saratoga Springs Train Stations. CDTA was named the 2017 Best Mid-Sized Transportation System in North America by the American Public Transportation Association.